Frequently asked questions
I have a small local business. Can we still work together?
---
Absolutely! We love small businesses, and in fact we prefer working with them as well. We are on a mission to help grow smaller businesses in South Africa, and allow them to compete with the more established national operators. #SupportLocal
---
How much do you charge for your services?
---
We are a small agency with very little overheads. We work remotely wherever we are feeling most creative and productive. That helps us to keep the cost to our clients low, and we are pretty confident that you will be happily surprised by our pricing, especially if you have been shopping around! If you have found the same offering for less from someone else, but you still prefer to work with us - because, well, we are so awesome - get in touch with us and we will see how we can beat that quote!
---
Digital marketing scares me - I am used to traditional media and advertising. How can you help me?
---
We get it - it can all be quite intimidating, and as a business owner you want to make sure that every cent you spend actually counts. We want to be your partner on this journey. We love this stuff. We will take care of everything for you, from registering to hosting, and from designing to posting - we do it all. You just need to focus on running your business and we will make sure you look AMAZING online and that the leads keep flowing in!
---
I have a website and online presence already - I just need a little more help. Is that OK?
---
Well done for getting this far - we are proud of you! We will check out all your online real estate and see if we can make any suggestions, or help you to make it even better. If everything looks good, we can help you on whatever else you need, such as Google Ads or Facebook Advertising and Analytics.
---
Why did you call your agency Alan anyway?
---
We wanted something short and memorable, and because we love viral campaigns - remember that prairie dog shouting out for Alan? We like to think that if you ever need help, you will shout out to us like that as well!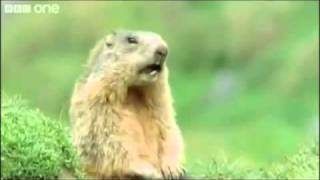 ---
My name is Alan - can I get a discount?
---
Definitely! We love all Alans! Send us a copy of your ID document, and we will give you a 10% discount on our invoice to you. How cool is that?
---
---